Topic Summary
Posted by nataliey on Mar 24, 2011, 3:20pm
This might take a while to do but here i go, il start with my boys:

Apricot my VT: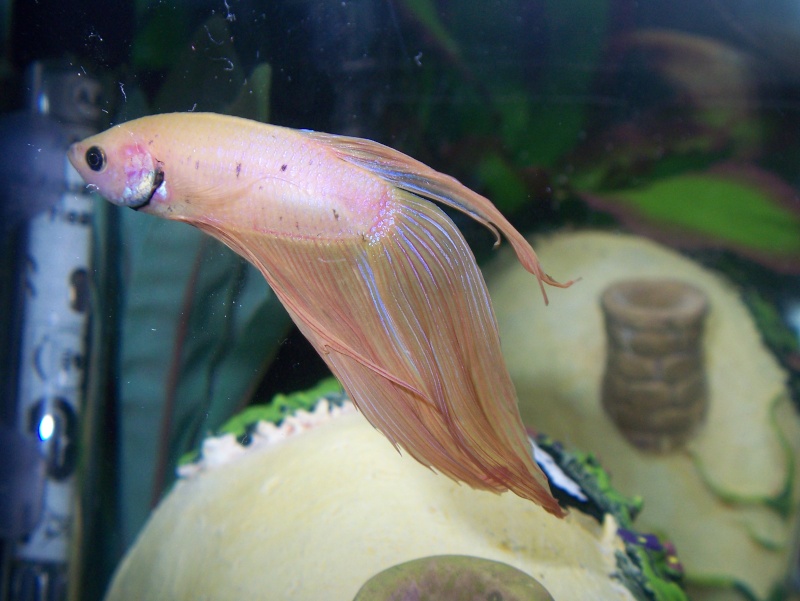 Yellow/white VT:



Black Orchid SD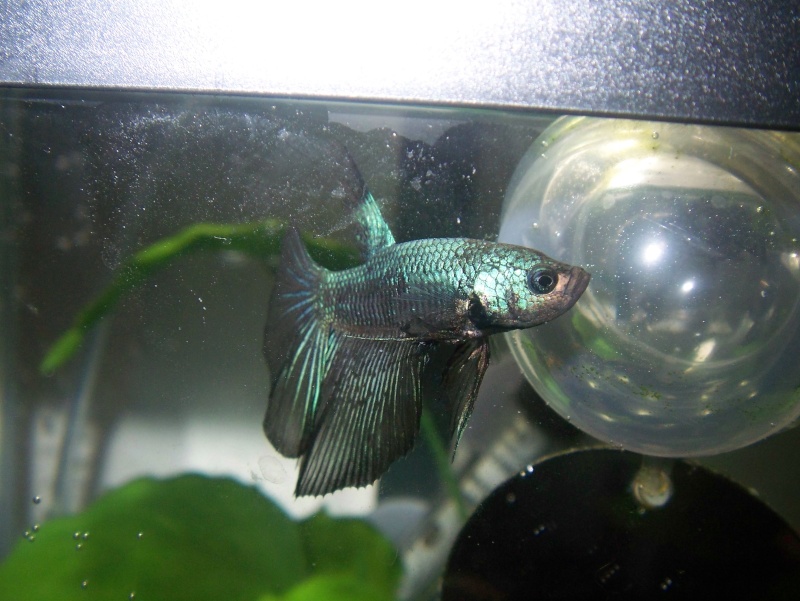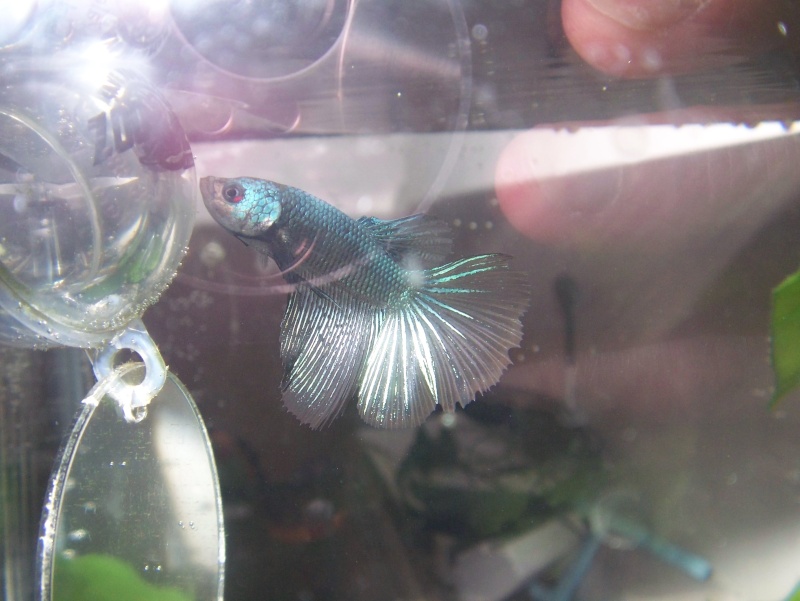 Cellophane HM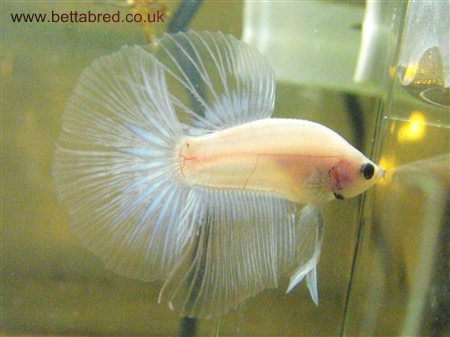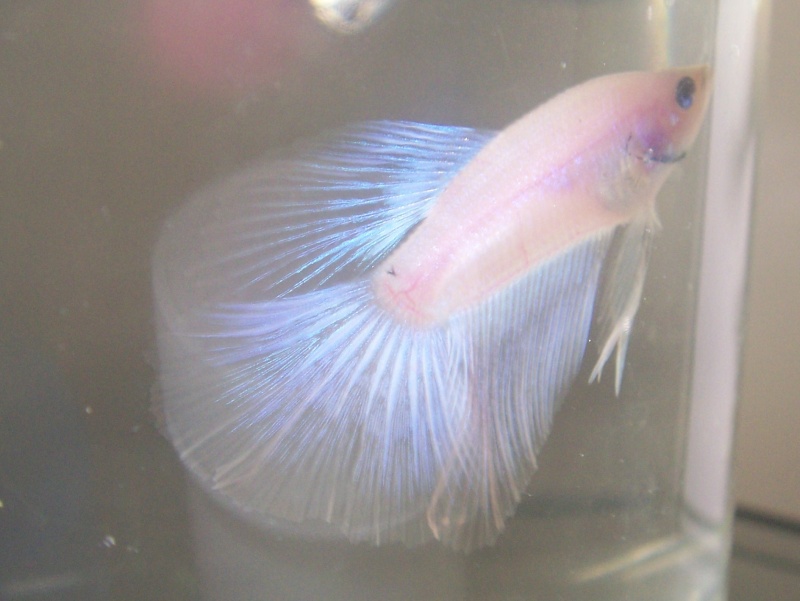 Red/white dragon HMPK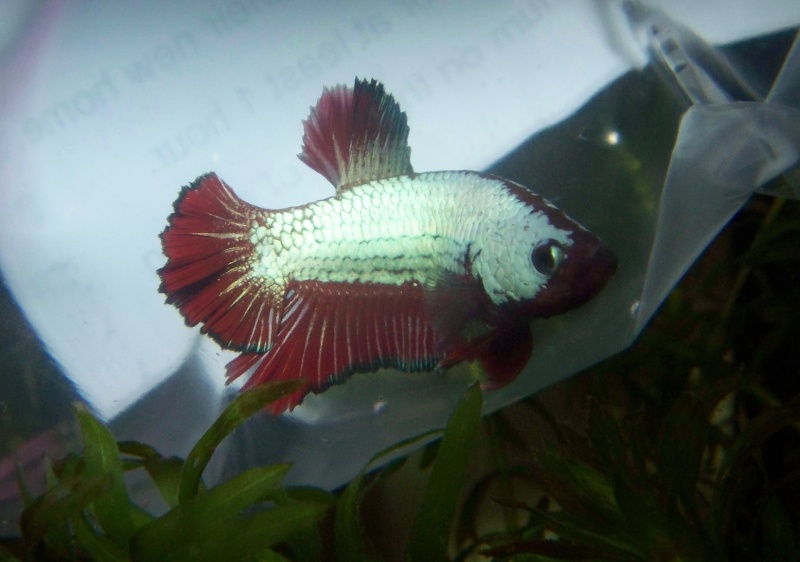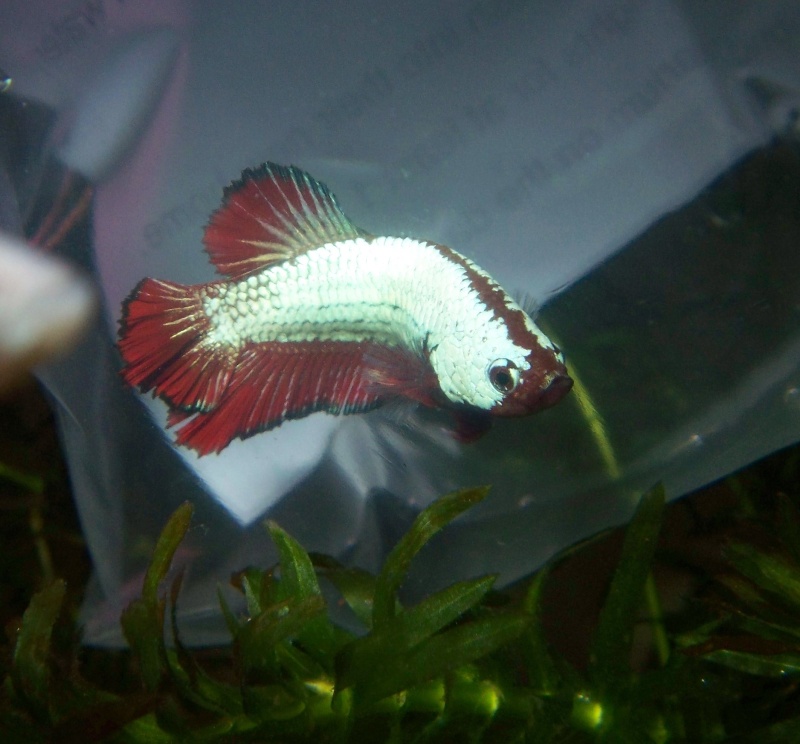 White yellow HM (from Roxy)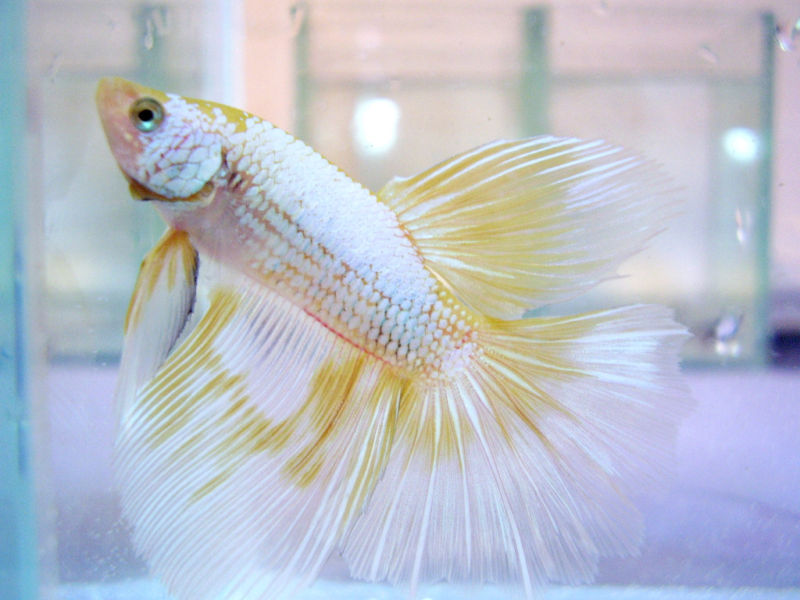 Blizzard my platinum white HMPK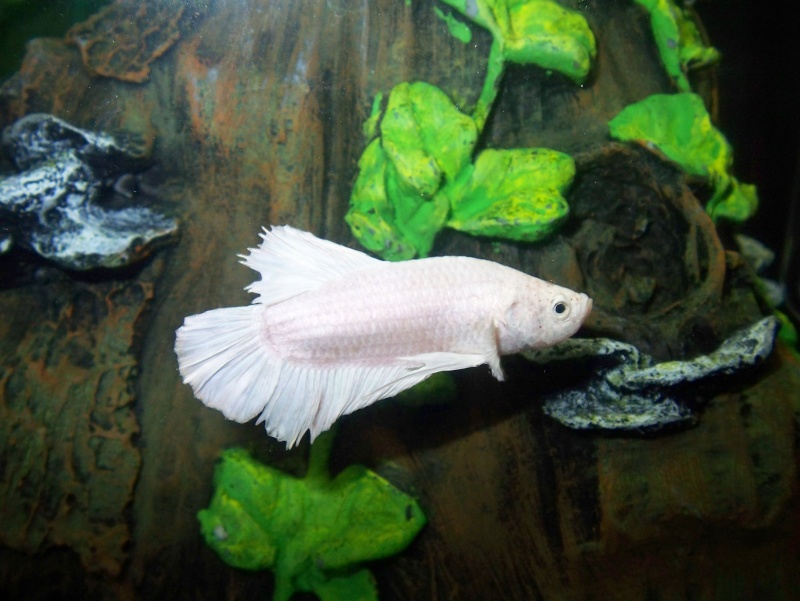 Sky blue butterfly SD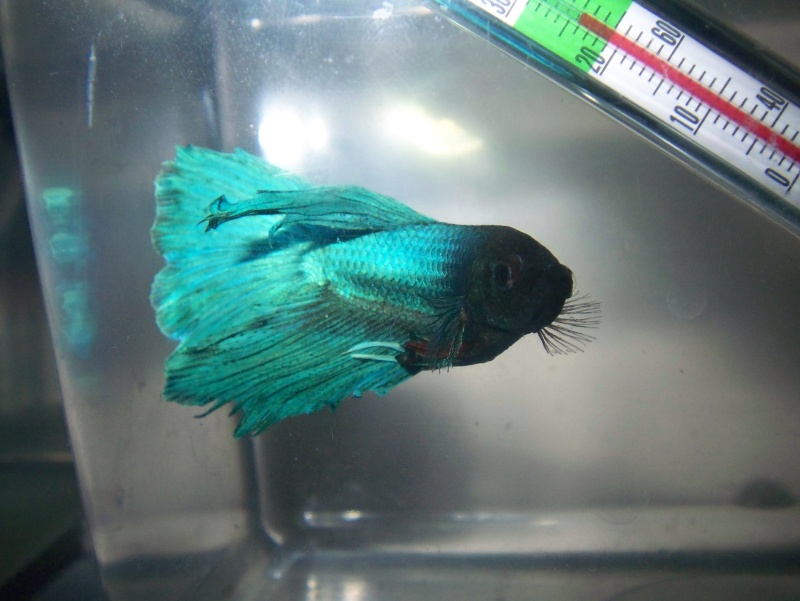 Lightening cellpohane/yellow DT (from Roxy)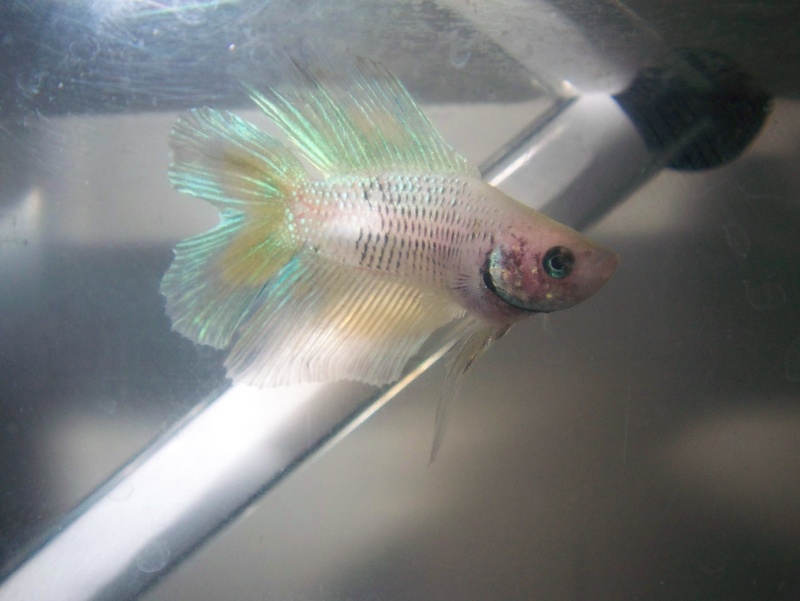 Sugar red/pink/silver CT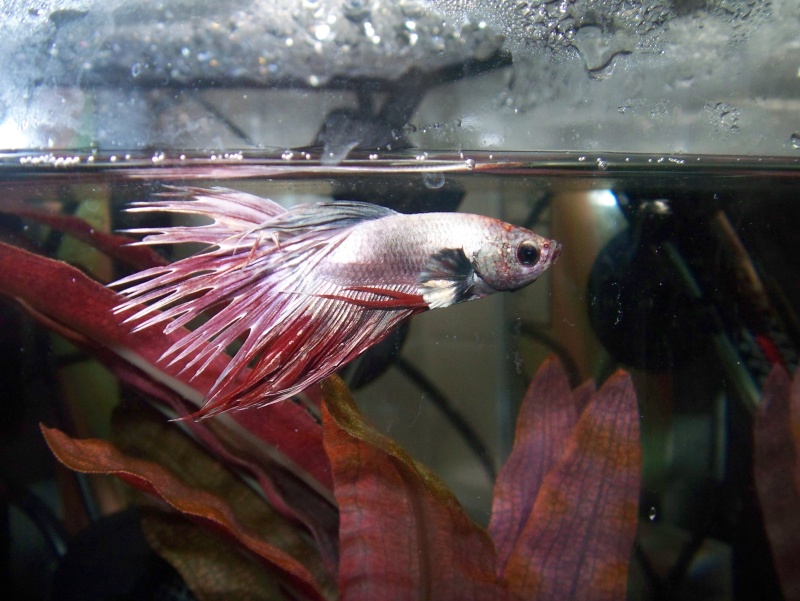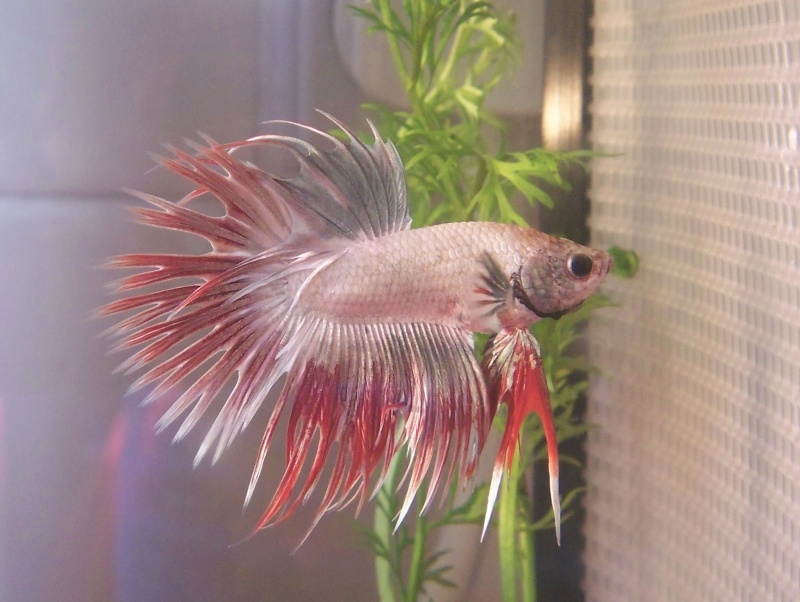 Asia my copper HMPK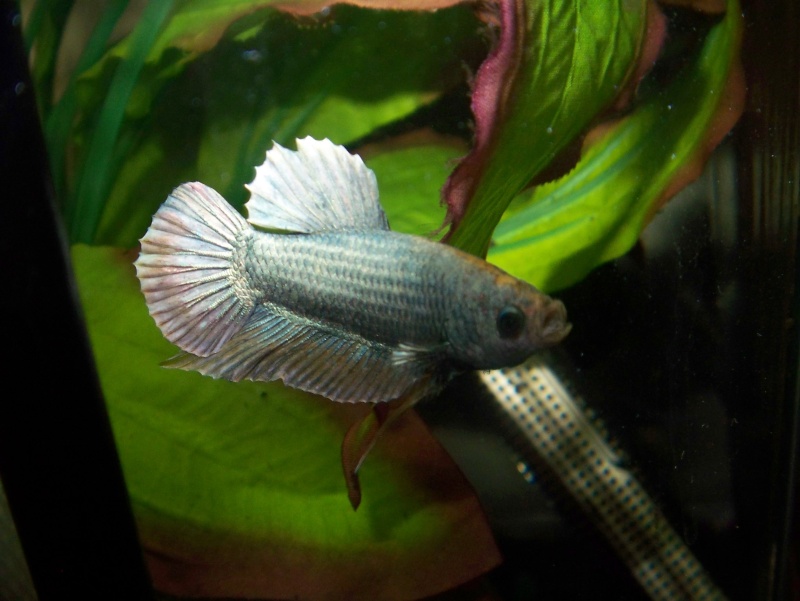 Electric green/blue/red CT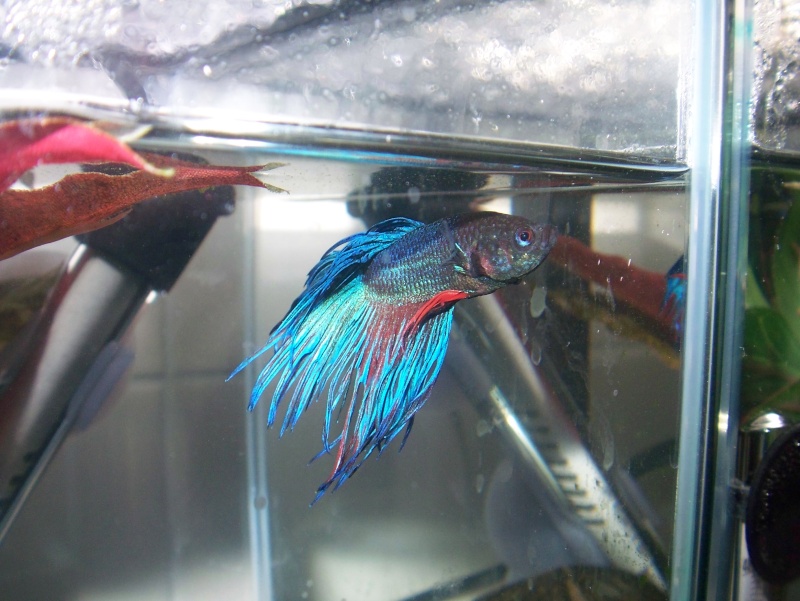 Steel blue CT



Squiggles DRCT black orchid



Earl Grey grey SD (from Roxy)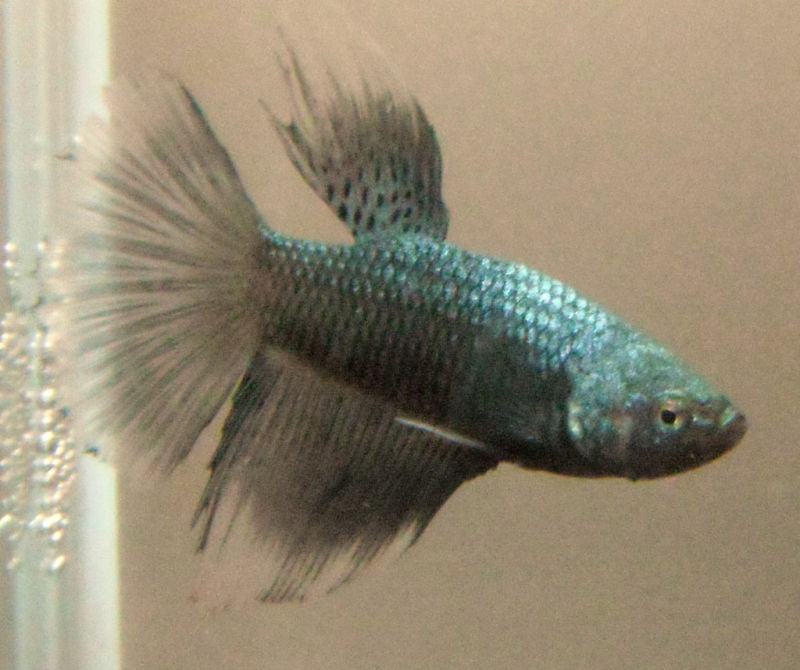 Roary red HM (from Roxy)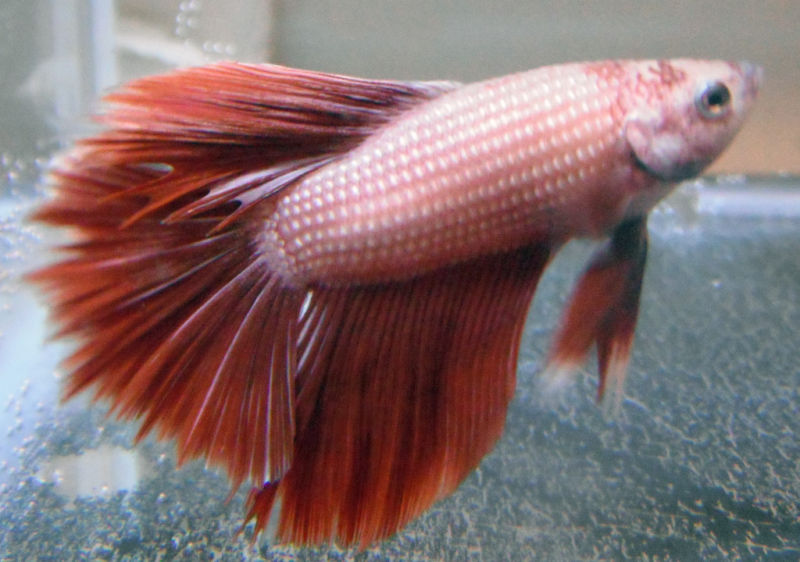 These are my girls:
Crystal~cellophane halfmoon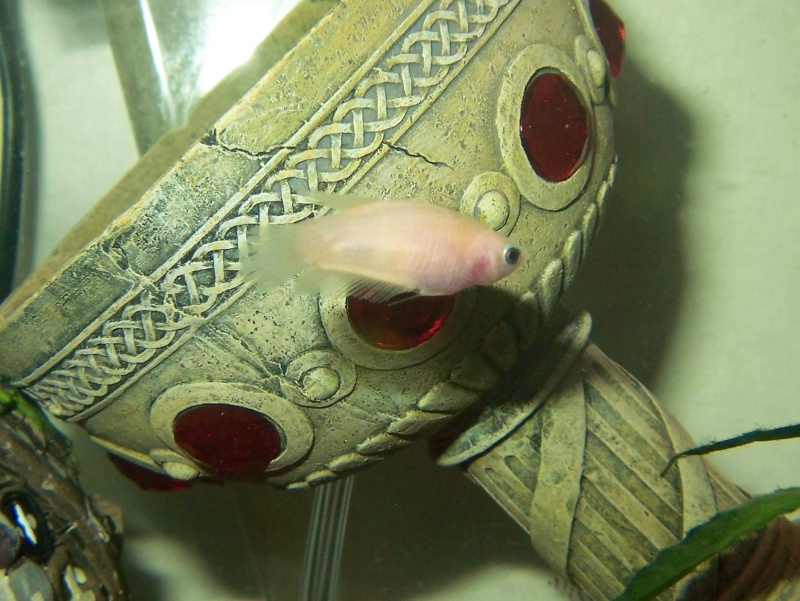 White female



Blue/orange halfmoon female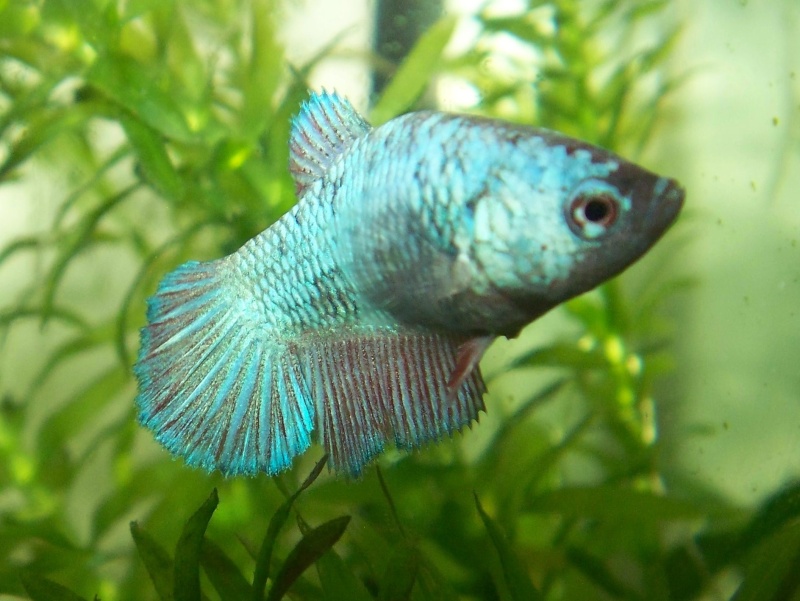 Red/blue female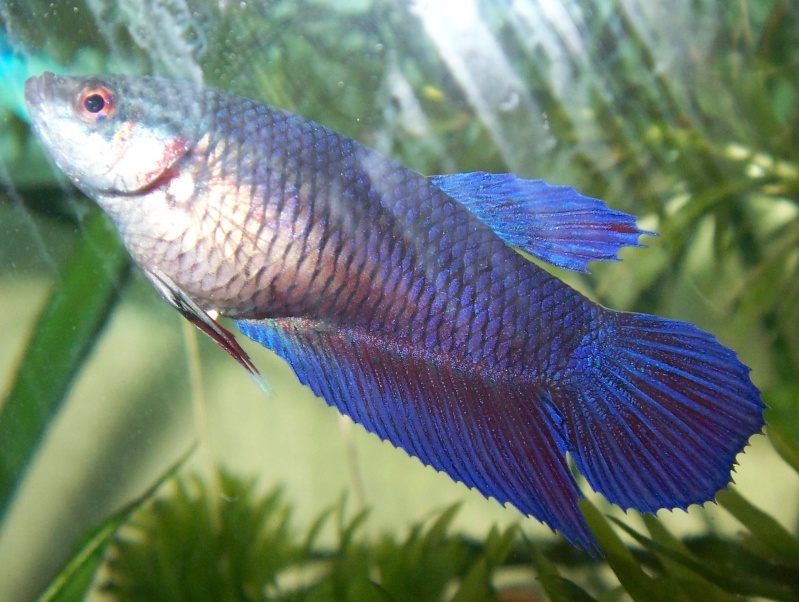 2nd white female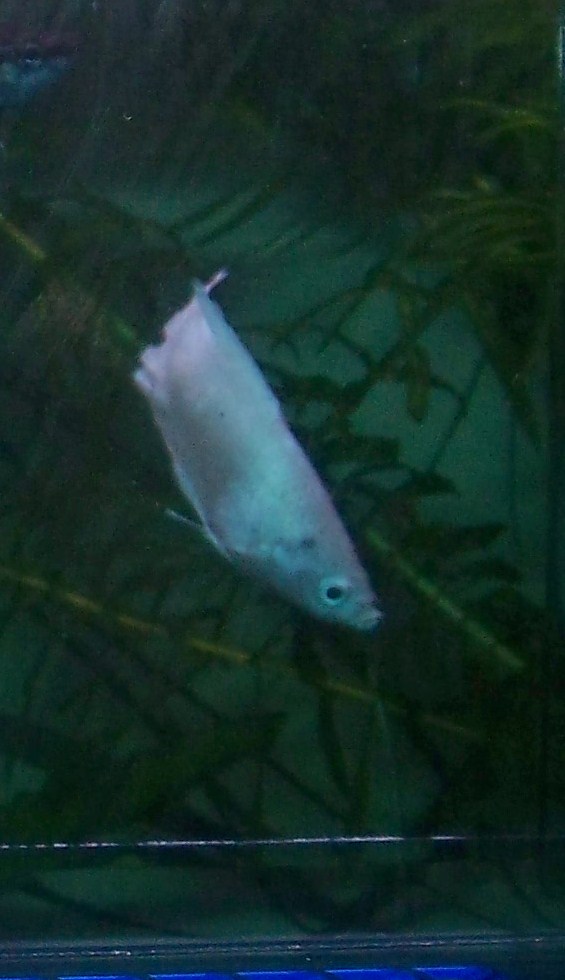 White/silver/red delta female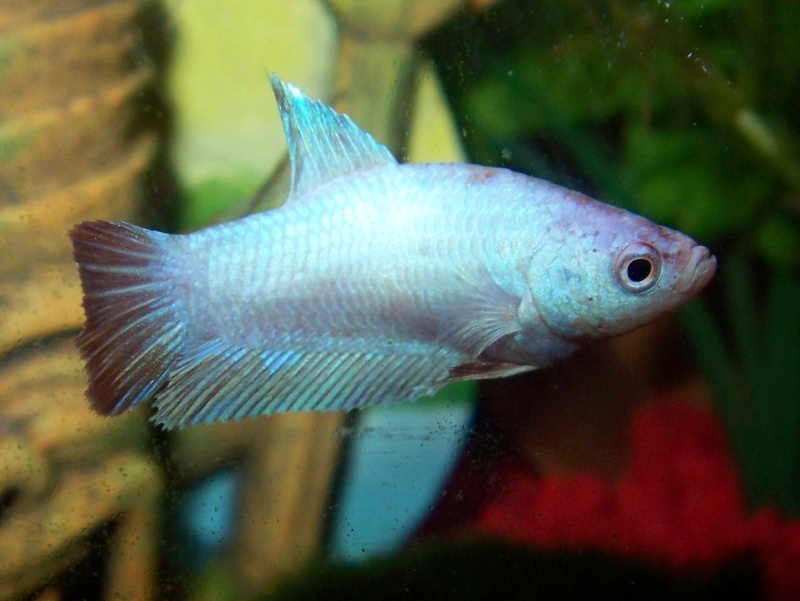 Opal~blue/red crowntail plakat female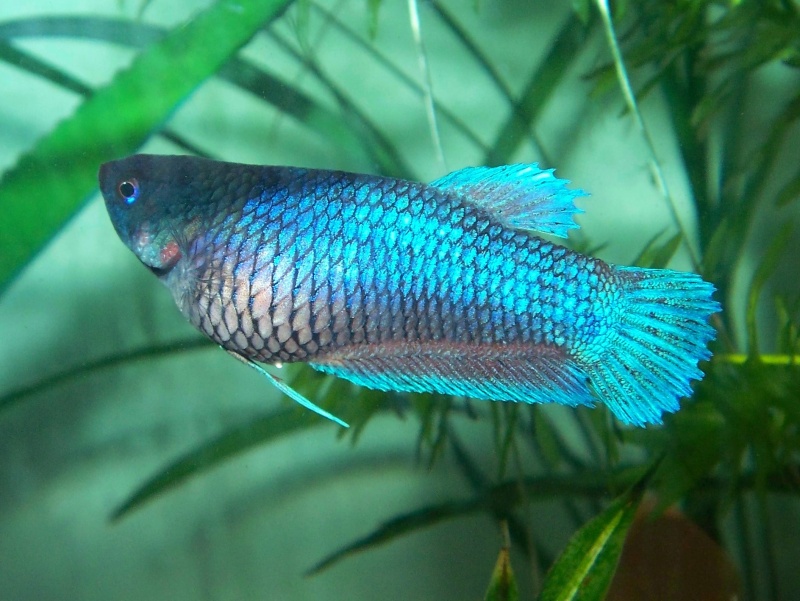 Chihiro~red/blue halfmoon female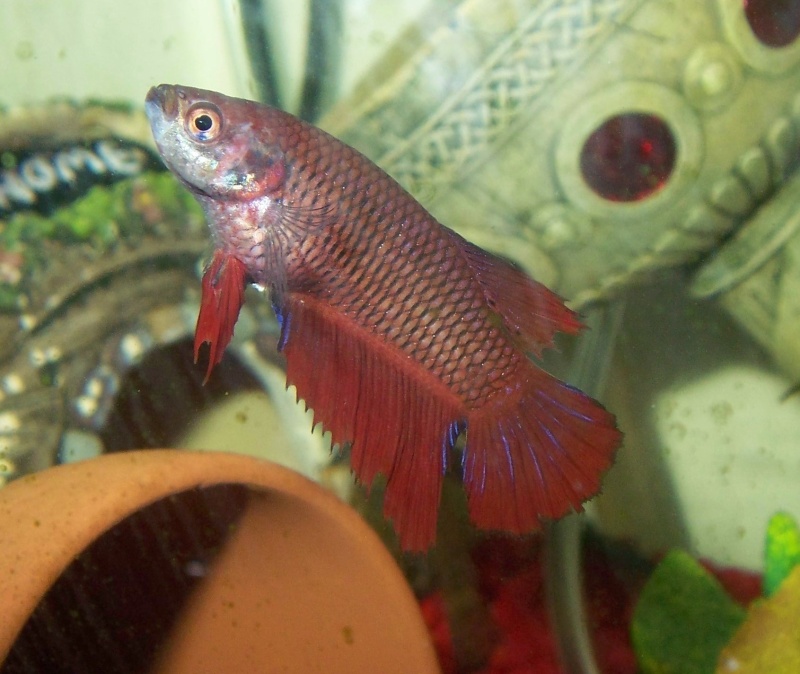 Cambodian female



Sophie~double ray crowntail black orchid female(mummy to first spawn)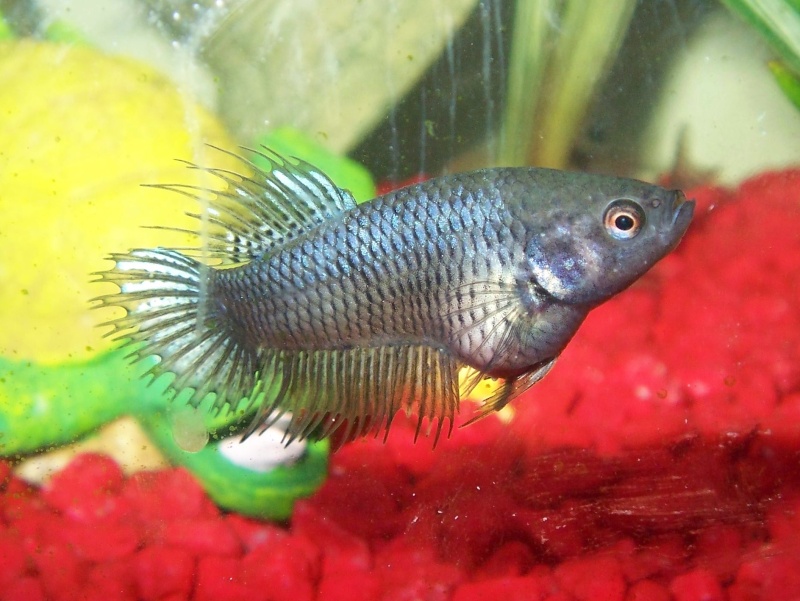 Blue/yellow delta female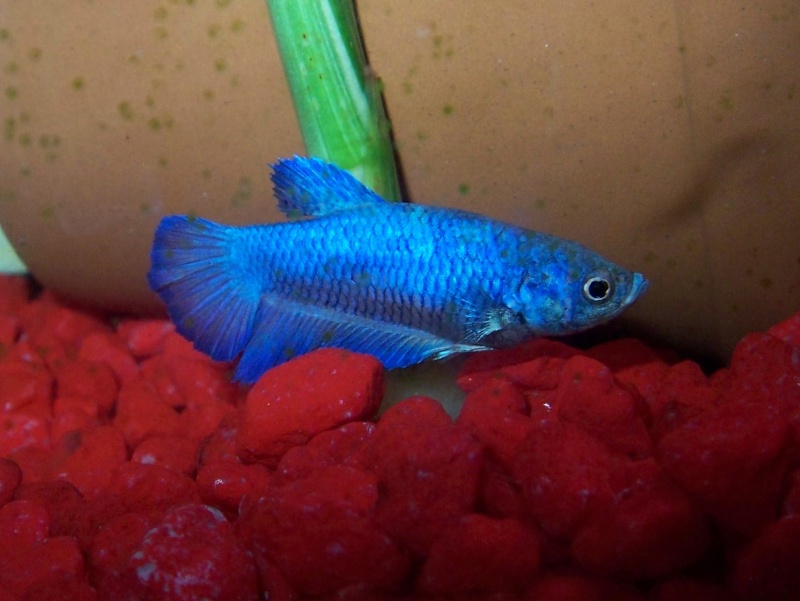 Aeris~crowntail plakat cellophane/red/white female



Group photos of the girls: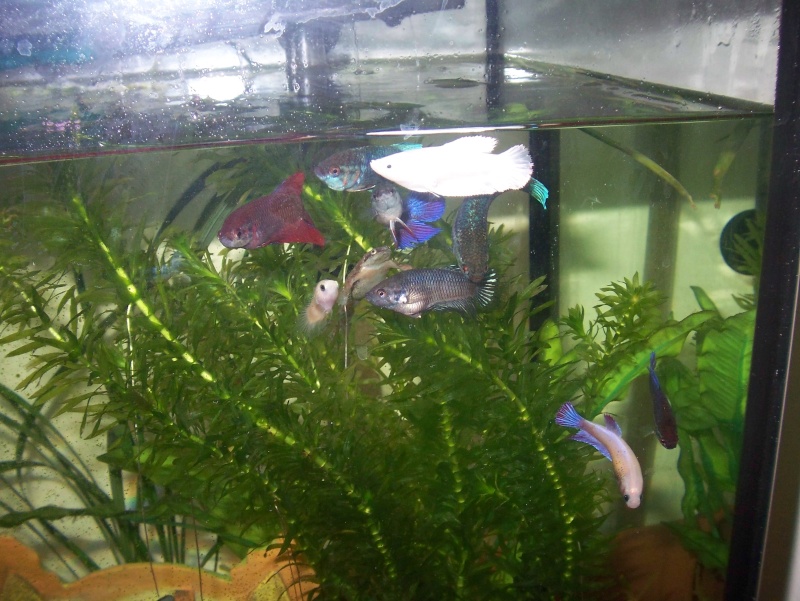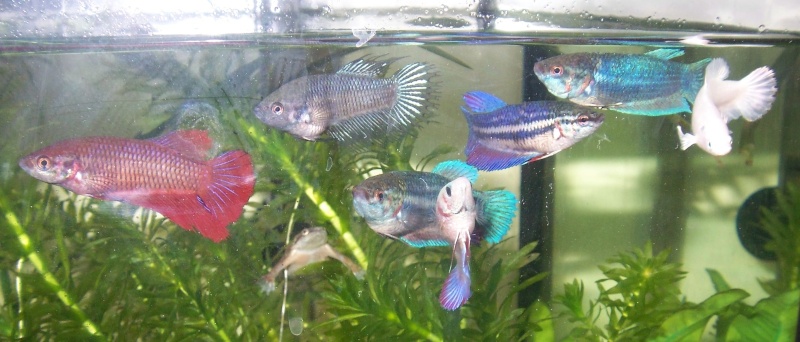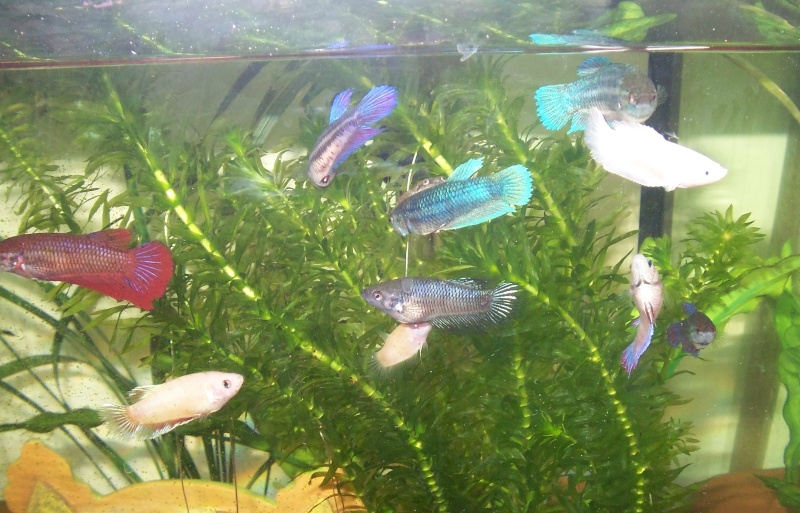 Posted by Roxane on Mar 26, 2011, 8:49am
Natalie,

Your family has grown some what these last few months!

Hopefully i can temp you with some of these imports next month.



Roxy
Posted by nataliey on Mar 26, 2011, 9:48am
Im looking for a yellow HM female for the yellow/white male i just bought from you, but will need to wait till april to actually breed them if i got one.
Posted by fuzzynicki on Apr 13, 2011, 11:14am
super photos

That's quite a large family you have there too!

Posted by nataliey on Apr 13, 2011, 5:54pm
Apr 13, 2011, 11:14am, fuzzynicki wrote:
super photos

That's quite a large family you have there too!



Thanks took a fair while for them all to pose!!

Im planning on expanding on my family when Roxy puts all her pairs for sale on ebay...im planning on breeding so when im back off my hols i can start a new spawn.

Posted by Roxane on Apr 14, 2011, 7:39am
Well lots of them are on there now. The 1st White CT pair sold in minutes! So i'll list another today.

I've reduced the prices as £50 plus £10 postage is a bit steep. I want to keep prices low. So they are now £39.99 plus £9.99 postage for the pairs.

I've still got loads to put on!

It's taking forever!!!

Roxy
Posted by nataliey on Apr 14, 2011, 7:17pm
Im looking for something different i have my eye on a specific pair on ebay from Roxy, iv looked at the white CT pair you have on there but i can see red on his fins and i really dont want another white with the red loss gene as i know most whites have anyway...my platinum white started showing a huge patch of red on his forehead i was gutted about it as he was going to be bred with my white opaque girl.
I really dont want a pair with any red in them.
Posted by fuzzynicki on Apr 15, 2011, 1:01pm
Roxy's fish are all stunners,- but a bit out of my price range right now. Hubby is buying me another tank for my birthday at the end of the year and I am going to divide it for two males. He will get me two new boys then. I showed him Roxy's listings on e-bay last night. I thought he'd freak at the prices as he thinks no fish should cost more than a fiver ha, ha!! He was fine about it though and said that seeing as it's for my birthday I can have what I want! Yippee!!
Not sure I'll be able to wait until December though :0( !!!!!
Posted by Roxane on Apr 15, 2011, 1:04pm
Well at least you can have a good look about and see what type you want. I can order in virtually anything now.



Roxy
Posted by fuzzynicki on Apr 15, 2011, 1:14pm
I know for sure that I want a blue butterfly HM! There are just sooo many different colours and types available. I think I will probably buy two HM's as I particularly like the finage I've seen on photos of them. I love the ones with lots of white on them, so my second male would be predominantly white with blue/yellow/copper/whatever!!! The male that Natalie bought from you shown above as a white yellow HM is gorgeous!